Latter-day Saint Charities, the humanitarian arm of The Church of Jesus Christ of Latter-day Saints, is currently assessing critically hit areas devasted by two major typhoons, Super Typhoon Goni (local name Rolly) and Typhoon Vamco (local name Ulysses).
LDSC, which operates independently and in cooperation with other charitable institutions, local government units, and government agencies, is coordinating with partners to identify essential needs that require augmentation.
Additionally, LDSC is coordinating with local Church leaders and partners to provide assistance in assembling relief kits, transportation, security, delivery, and distribution to families and individuals.
Super Typhoon Rolly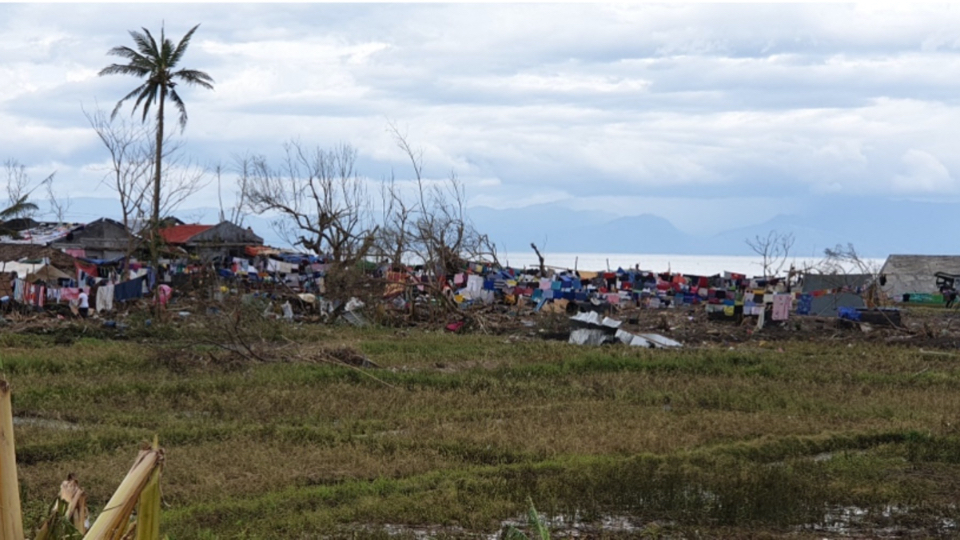 When Super Typhoon Rooly swept across southern Luzon on 1 November 2020, it left a trail of devastation. Torrential rains and violent winds blew away roofs, destroyed structures, and caused severe floods and landslides. With maximum winds of 225 km/h, the Bicol Region bore the brunt, displacing thousands of families, damaging crops, losing loved ones, and many others.
Following the aftermath, Jairus Perez, Manager of Latter-day Saint Charities Philippines, traveled to Bicol to personally assess the area. According to him, plans are underway to provide emergency response.
Typhoon Ulysses
One week after Typhoon Rolly exited the Philippine Area of Responsibility, another typhoon went through the same trail last 11 November 2020. While its strength had a maximum wind of 150 km/ h, the typhoon carried heavy rainfall that triggered massive flooding in several areas in Luzon, particularly in Marikina City in Metro Manila, the provinces of Rizal, Bulacan, Cavite, and Cagayan Valley.
According to LDSC, plans are already underway to mobilize emergency responses. As of now, local Church leaders are providing assistance to those who have evacuated, especially those taking shelter in Church meetinghouses. Many are also organizing donation drives to provide food, clothing, and shelter to typhoon survivors, and many Latter-day Saints have responded to the call.
Emergency Response
One of LDSC's core projects is to relieve suffering following natural disasters. When local resources are strained or unavailable, LDSC provides short-term, life-sustaining resources such as water, shelter, clothing, food medical, and hygiene supplies. After a thorough assessment, LDSC will be able to deploy the needed relief kits through the help of volunteers and partner agencies.
---
Los artículos de esta sección no son oficiales pero han sido tomados de una fuente confiable y acreditada. La traducción es automática y puede dejar mucho que desear, sin embargo, a pesar de estas deficiencias, se ha realizado un esfuerzo para poner la información al alcance del público de habla hispana. Para ver el artículo completo original en inglés, consulta la siguiente Fuente: http://news-ph.churchofjesuschrist.org/article/ldsc-relief-efforts-following-aftermath-of-2-strong-typhoons-underway